Local - Regenerative - Pasture-Raised
Our Farm. To Your Doorstep.
At Forage Farms, we pride ourselves on our focus towards regenerative land management, caring for our animals and educating our community.
We know that how we farm creates food that is better for our landscape, our animals and our customers.
And when you join us, you're joining a community supporting regenerative farmers. That are building the landscape, looking after their animals and producing food that's not only bloody tasty but also wholesome and nutritious. A level above the rest.
Why It's Better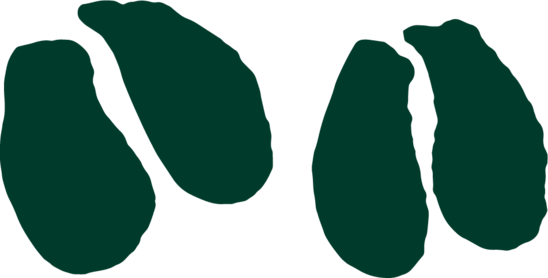 Better For The Animal
100% Pasture-Raised Pork, Chicken and Eggs and 100% Grass-Fed and Finished Lamb and Beef.
All grown in our paddocks - free to graze, roam and thrive to their heart's content.
Producing only the best high-quality meat.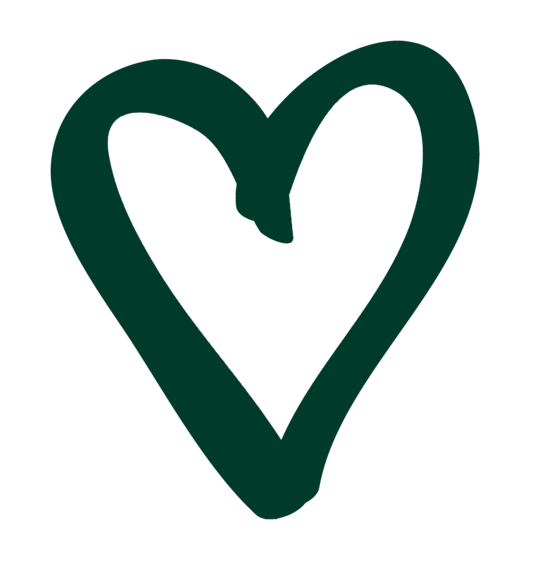 Better For You
Delicious and Nutritious! Like your food is supposed to be.
Diversity is king at Forage Farms.
The more variety the bettter. It not only makes the animals healthier but you too - because you're eating real food. The way its supposed to be.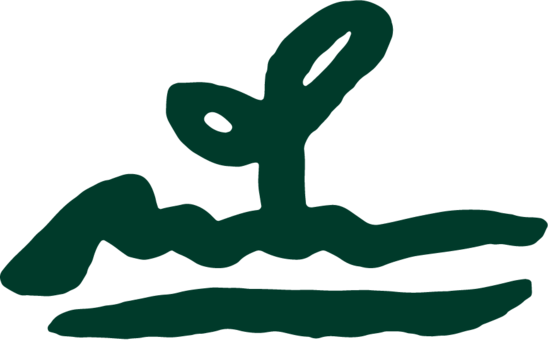 Better For The Landscape
We are third-generation regenerative farmers.
Our focus has always been on restoring our landscape and building it to be in a better place then we found it!
That's what good farming is all about - we are merely stewards of the land. Caring for it, ready for the next generation.
How It Works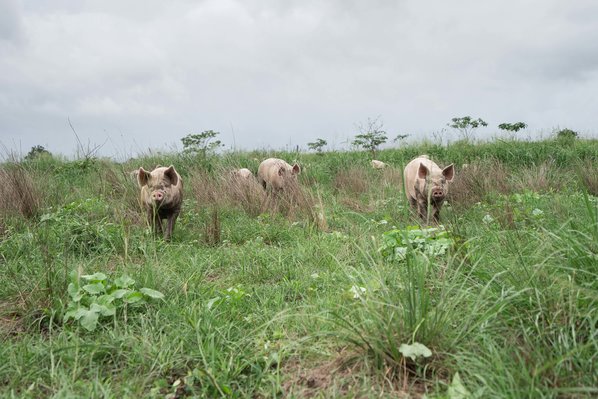 We Grow
We grow all our meat to the highest standard of quality. And partner with farms who produce to the same standards.
See how we farm
You Choose
Choose from our wide variety of products or create your own with our custom options.
Check out our boxes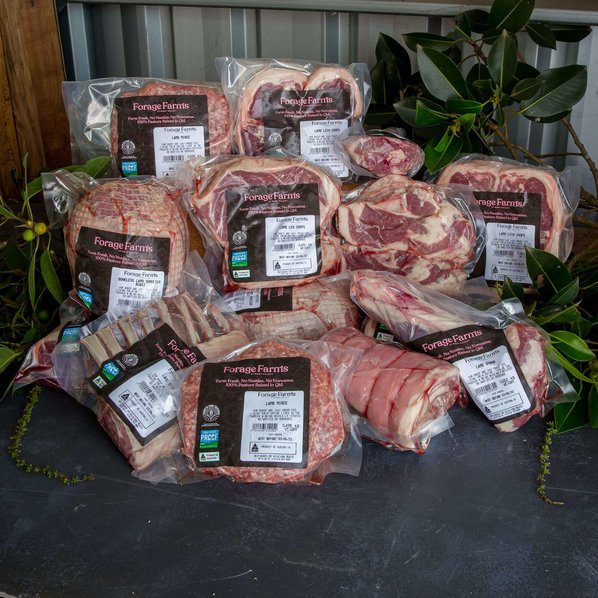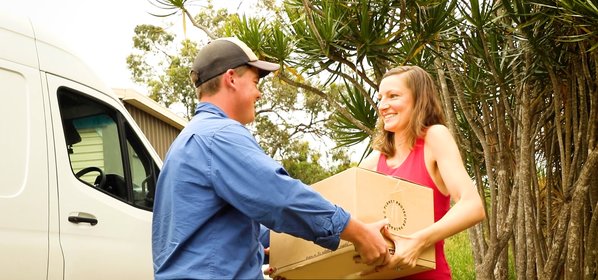 We Deliver
We ship your order direct from the farm to your door, frozen for freshness and using eco-friendly packaging.
See how shipping works
You Enjoy
Create the ultimate eating experience with your family and friends. Knowing you're getting the highest quality meat delivered to your door.
Start your order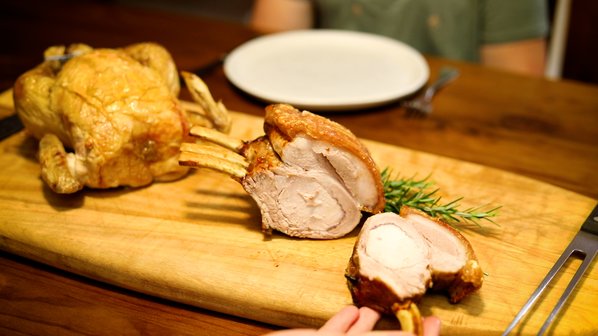 Get Started